About the EPMA Journal, IF (2022) 6.5, CURRENT CONTENTS indexed
EPMA Journal
Springer Nature
The main objective of the EPMA is to promote the paradigm change from delayed reactive medical services to evidence-based Predictive, Preventive & Personalised Medicine (3PM / PPPM).
The EPMA Journal is the unique international Forum of predictive, preventive and personalised medicine (3PM / PPPM):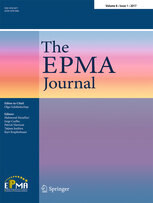 As the official journal of the EPMA, it has created an international forum to facilitate bio/medical research and implementation of the paradigm change from reactive to predictive, preventive and personalized medicine benefitting patients and healthcare.
Due to the extensive field development and international promotion of predictive, preventive and personalised (3P) medicine by the EPMA J, an exponential growth of scientific publications was achieved starting with 10 articles published in 2008 (the year of the EPMA registration) that has shaped the bio/medical research and 3PM implementation in the early 21st century, please see the below provided Pubmed diagram:
https://pubmed.ncbi.nlm.nih.gov/?term=predictive+preventive+personalised+medicine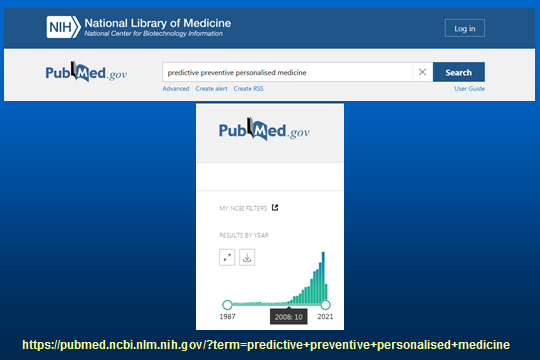 Scopus has ranked the EPMA Journal amongst the top journals in the area "Health Policy": link.

The journal provides contributors with the "hybrid" publishing model: authors may freely decide between publishing without the fee by "subscription" or, alternatively, paying the publishing fee for utilising the "open access" option - both indexed in "PubMed".
For the electronic submission please use the following link.
Please convey our message to your organisations and professional networks!

Prof.Dr.Olga Golubnitschaja
Editor-in-Chief